Part party. Part practice. Full-on-fun for everyone
Powered by TopTracer Technology, the SmashersON Range is awesome fun for all age ranges and skill levels. Come down and take a swing at the best driving range in Mesa, Arizona.
Last Bucket Sold:
Monday: 8PM
Tues-Sun: 9PM
Lights Out:
Monday 9PM
Tuesday-Sunday 10PM
smashers on driving range
Dobson's Driving Range is Refreshingly-Fun for Experienced Golfers and Newbies Alike
Most golf courses don't provide anything fun, upbeat or unique and they're kinda exclusionary. That's why we've created the most accessible, fun and friendly, technologically advanced driving range in all of Arizona. Finally! You have the place to go for unique, fun, upbeat entertainment and, of course, for practicing golf.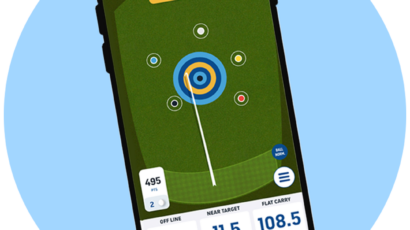 Toptracer Technology
Compete against friends, play virtual courses, and receive instant shot feedback.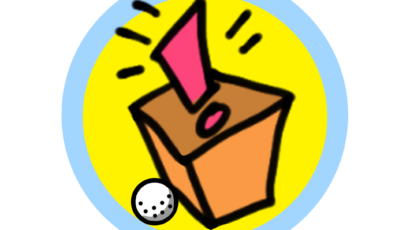 Games & Events
Enjoy games such as Longest Drive, &amp Clostest-to-the-pin, or sign up for an event!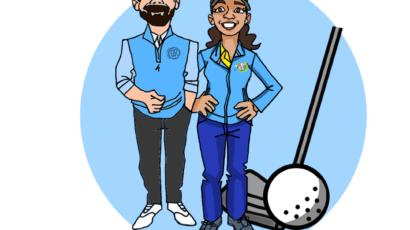 Contests & Prizes
Get ready for rockin' contests and free prizes at the Ranch - the ultimate fun destination!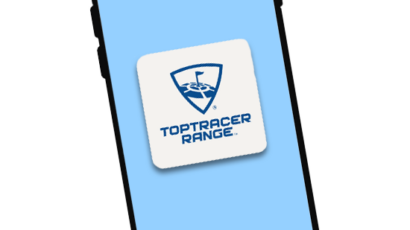 Free Clinics
Save big money with free, weekly clinics provided by the Valley's most talented, fun, & friendly professionals.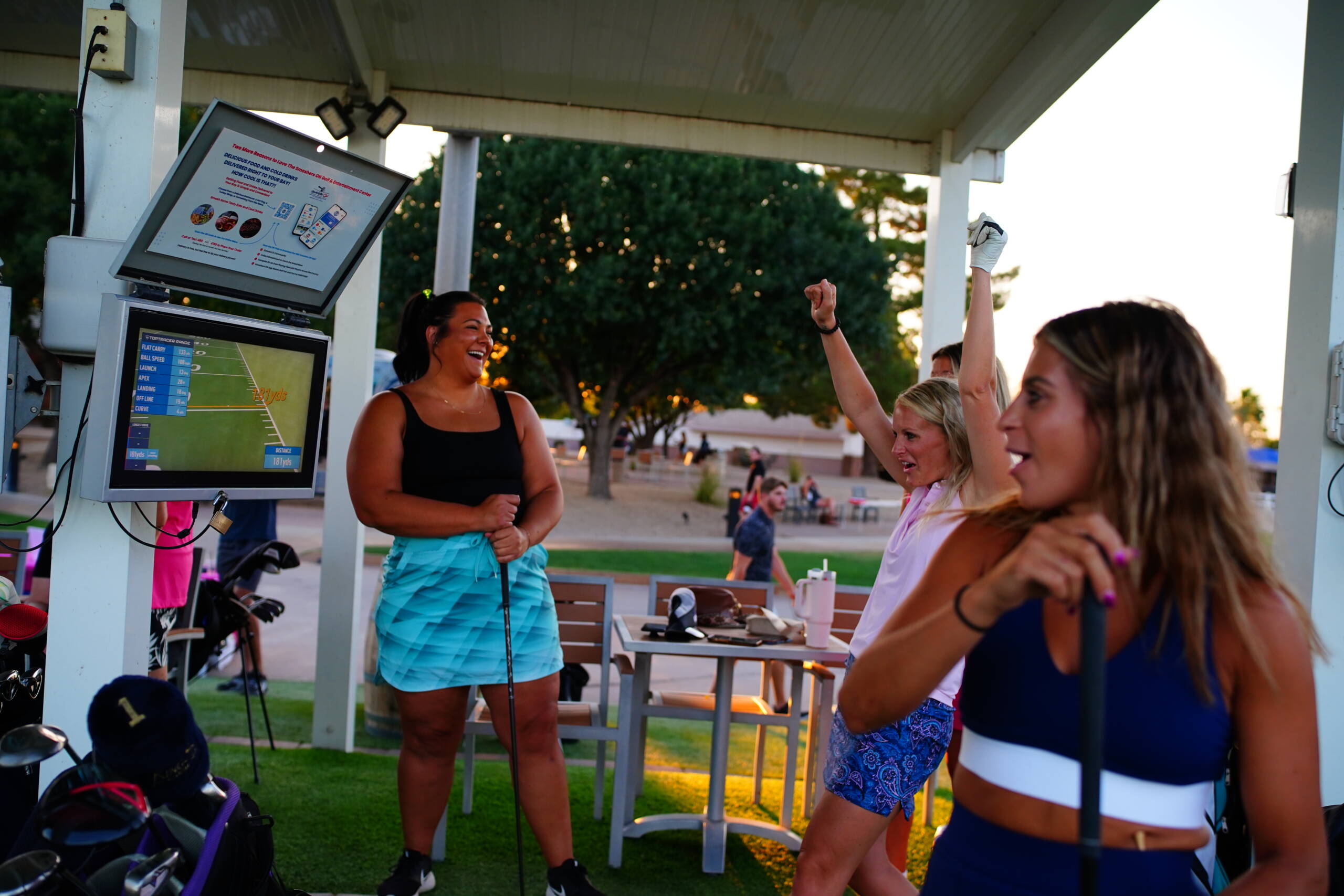 Say goodbye to long hours on the course
Long sessions on the greens aren't the only way to enjoy golf. Come by and hit some golf balls at our cutting-edge toptracer powered driving range, and still make it home for dinner.
Enjoy food, drinks, tunes, & fun at the range
Ready to try out some amazing drinks, delicious food, and enjoy some awesome music? Well, we have got you covered! Our range is fantastic and we guarantee you a stress-free day to relax and unwind. Even better, if you want to bring a date, they'll surely be impressed! So, come on over and have a good time!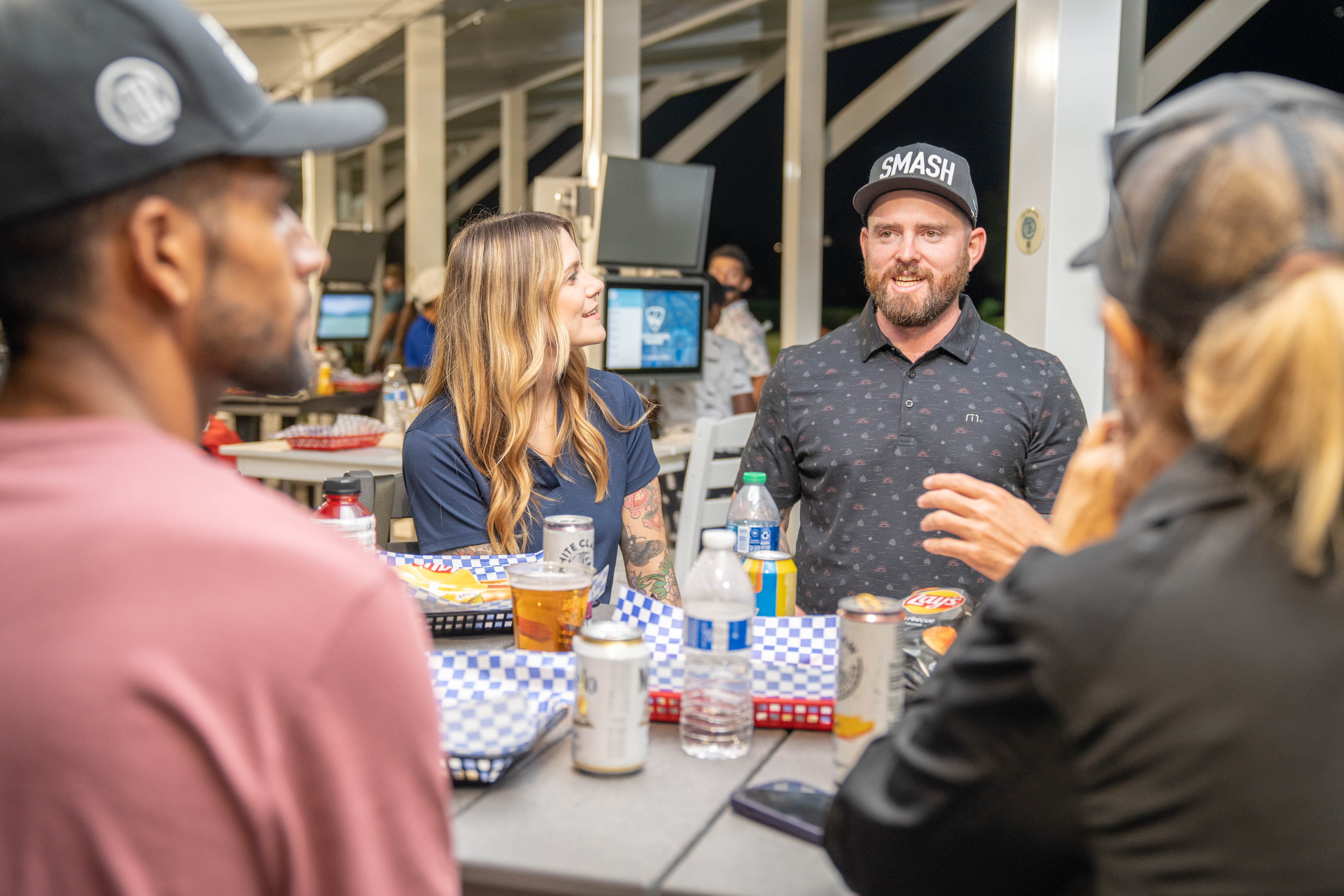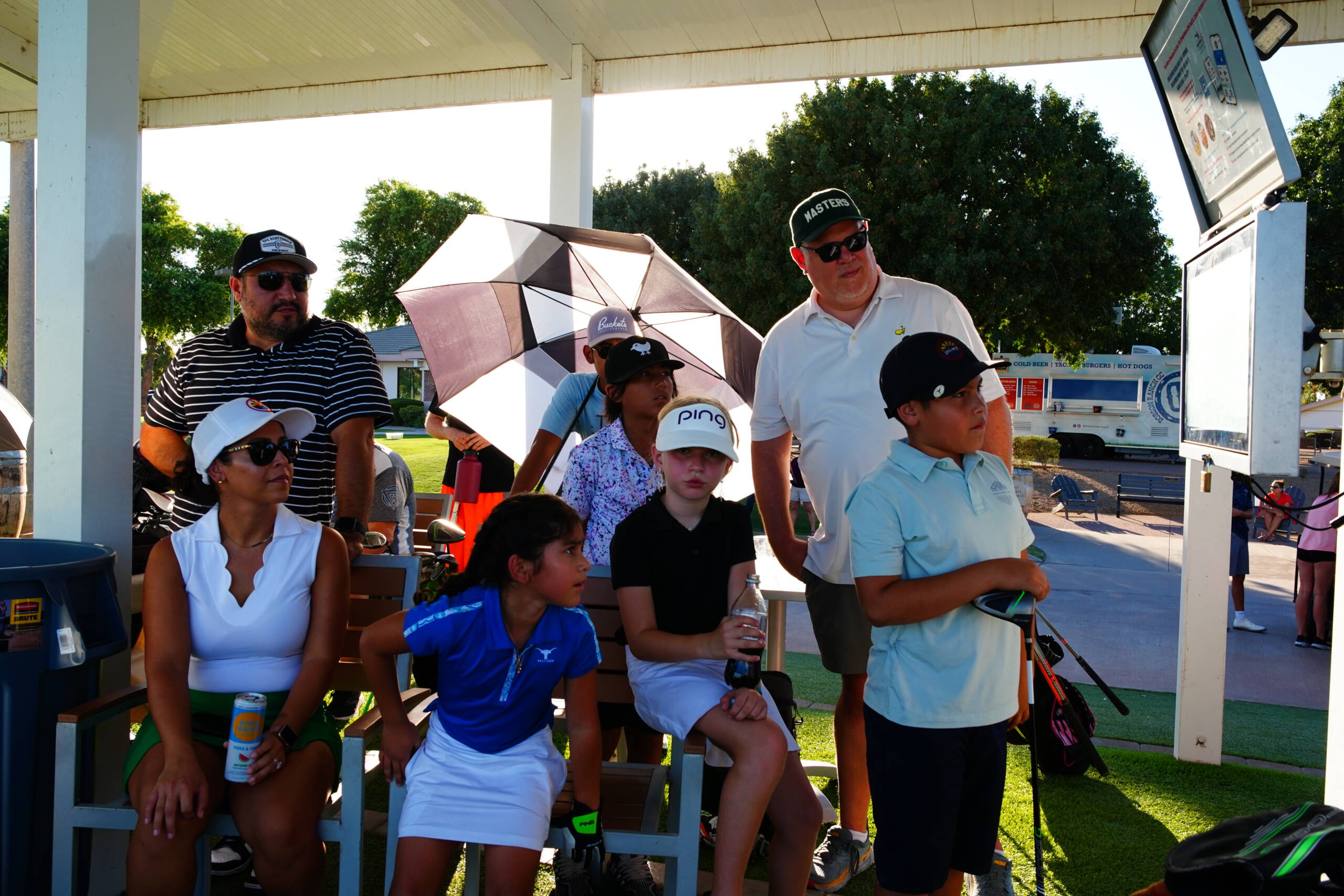 Improve your game with toptracer technology
Dig deeper into your golf bag and learn the nuances of each type of club. Store your stats and measure your growth on the Toptracer Range App
Play with friends, or hone your skills
Wanna challenge your buddies and show 'em who's boss? Or, practice your swing with the coolest golf range tech out there - toptracer! It's the absolute favorite of all the golf lovers across the US. Come down to the range and join us!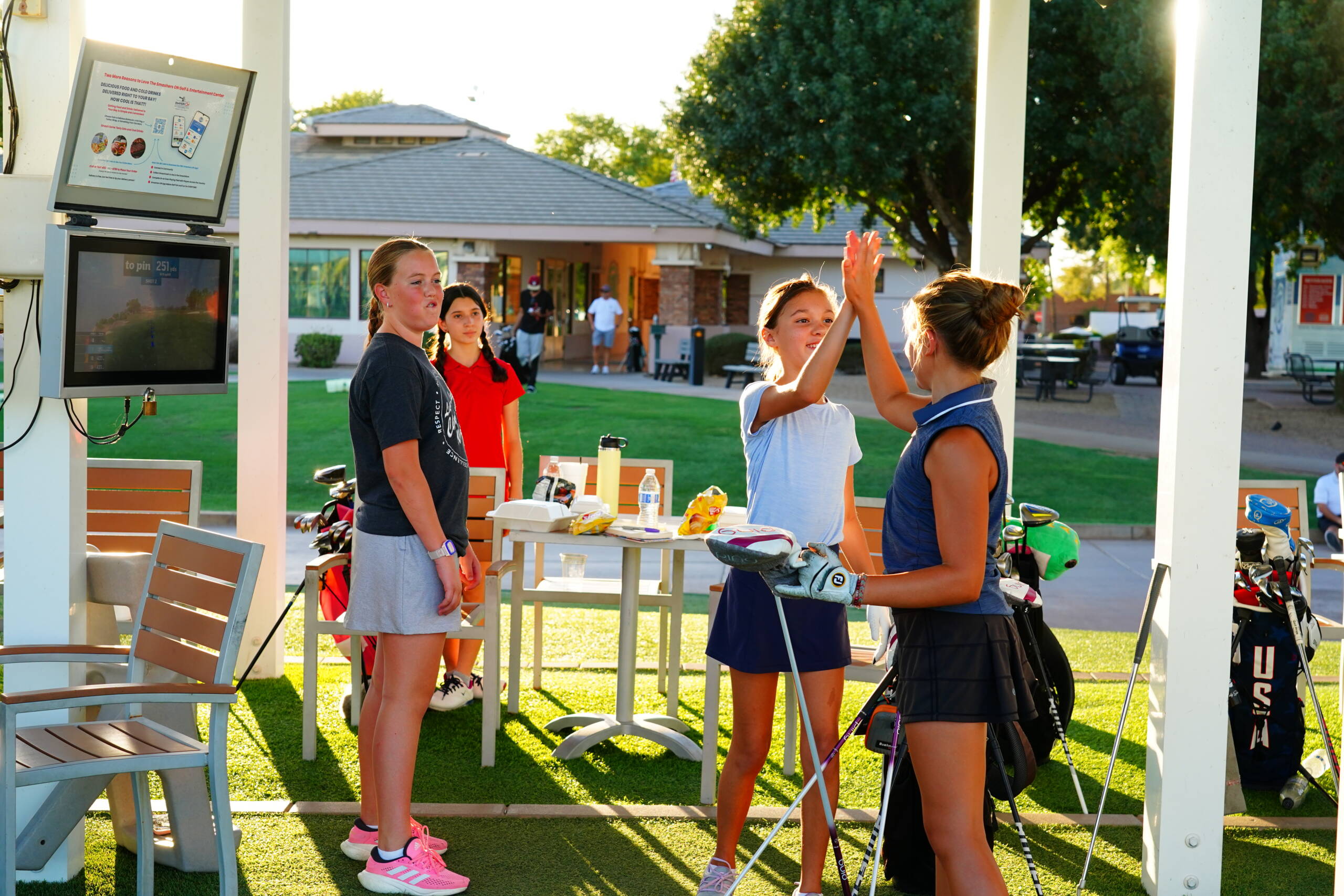 Come visit us
Come Find Out Why The SmashersON Range is
the Coolest Golfing Experience In Arizona